Amazon has just unveiled a waterproof Kindle.
You can use the all-new Kindle Oasis in the bath or by the pool without worrying about dropping it in, which is a huge improvement over all other models.
It's IPX8-rated, meaning it can survive being held under two metres of fresh water for up to 60 minutes. 
Amazon has also increased the size of the Paperwhite display from 6-inches to 7-inches, which means you won't need to turn pages quite as frequently.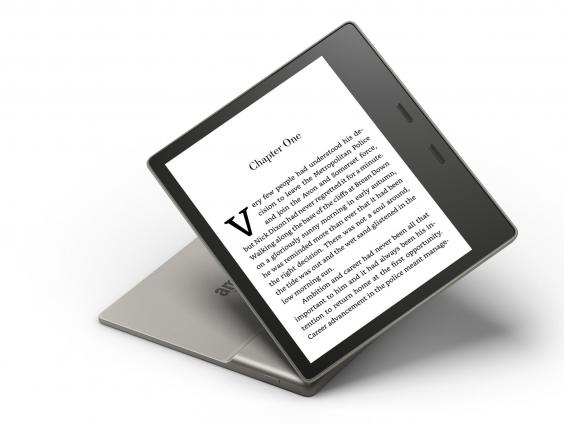 The screen still has a pixel density of 300ppi, but now supports a number of new customisation options, including night mode-type functionality. 
You can now invert the black and white on the display, which will be particularly useful if you're reading in bed at night. You can also change the font and choose between what Amazon calls "five levels of boldness", and there's a backlight that automatically adjusts to your settings.  
Like the previous version of the Oasis, the new model is lopsided, with one side jutting out far beyond the screen to make it easier to hold.
"The ergonomic design shifts the centre of gravity to your palm so the device rests in your hand like the spine of a book, no matter which hand you chose to read with," Amazon explains. "You can easily turn pages with dedicated page turn buttons and the display will automatically rotate the page orientation whether you hold it with your left or right hand."
The new Oasis has an aluminium rear, and Amazon says its display is protected by "our strongest cover glass".
It also has Audible built in, so you can listen to audiobooks through Bluetooth-enabled speakers and headphones – sadly there's no in-built speaker – and should last for weeks off a single charge.
However, it's rather expensive, costing £229.99 for the 8GB model, £259.99 for the 32GB model and £319.99 for the 32GB model with cellular connectivity.
It's available for preorder now, and will start shipping on 31 October. 
Reuse content